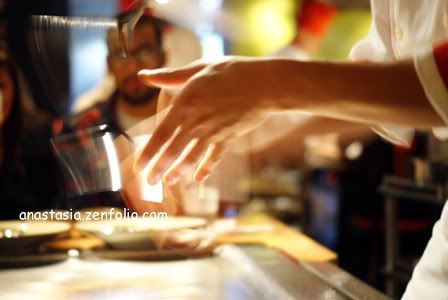 My friend recently visited websites for various restaurants and eateries, and signed up on the birthday club for her birthday month. Since December is my birthday month, I signed up for the birthday club through websites of various restaurants and eateries that I was interested in so that I could get some free meals. December was definitely the fatest month for me with all these free meals, and several holiday/birthday parties.
In this month, I have visited Red Robin twice (in two different locations), Claim Jumper, Benihana and Acapulco where I had received a free meal and sometimes a free dessert, however, Acapulco was the only one where I forgot to take photos of my free food. You can see my photos of all the free food that I received by clicking here.
Would you like to sign up for the birthday club and receive free meals and treats from your favorite restaurants and eateries? Visit this website! You can also use google search and type in "Eat Free For Your Birthday" to help you along. If you're outside of the U.S., you can use google and type in "Eat Free For Your Birthday".